Do you know that feeling of peace and calm when you are in the nature? The sounds of the forest, the scent of the plants and earth, the sunlight flowing into the trees and the fresh, clean air. Nature as therapy is a method used to reduce stress – especially techno-stress. It is also know by the name of Shinrin-Yoku, developed in Japan during 1980s, since then has gained popularity as a preventive health care and healing therapy in Japanese Medicine. Studies have shown: to be present in nature reduces stress, anger, anxiety, depression and sleeplessness.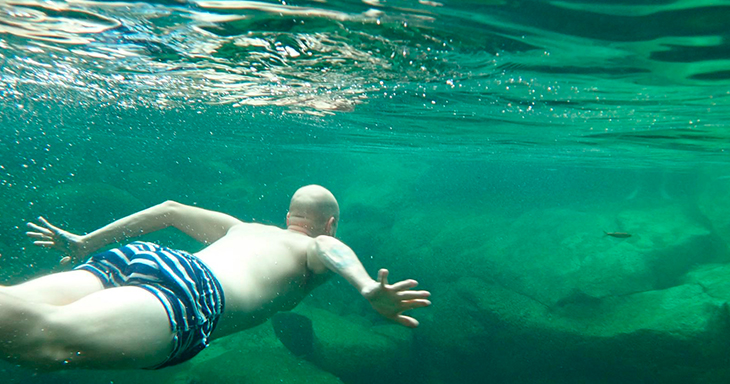 As a consequence it balances blood pressure, improves concentration and mental clarity for every person experiencing it. National Park Makes You Feel Healthy in mind, body and soul.
Here are 3 tips on how to practice the flow of forest magic while exploring Gerês National Park.
1. Turn off your phone, camera or any other distractions and be fully present in the moment, even for an hour or two! Our guides will happily take photos for you and send them to you after the trip.

2. Leave your goals and expectations behind! Let your body to lead in the flow, relax, take deep breaths, just be present and allow a rest in your whole being.

3. In the forest, time goes by fast, so take a moment and look more closely at a leaf, notice the sensation of the path beneath your feet and feel the caress of a breeze of fresh air. Enjoy grounding your body to the natural state of being.

Join us in our day tours from porto to Geres, swim in lagoons, jump from cliffs , feel nature and have the most healthy experience in nature ever !