OPORTO ADVENTURE TOURS
OUTDOOR SPECIALISTS IN PORTO
7 Awards of Excellence. Instant booking. Easy Cancellation.

OPORTO ADVENTURE TOURS
OUTDOOR SPECIALISTS IN PORTO
Instant booking, no hidden fees and easy Cancelation.

GERÊS NATIONAL PARK, WHERE ADVENTURE MEETS TRADITION,
NATURE AND CULTURE.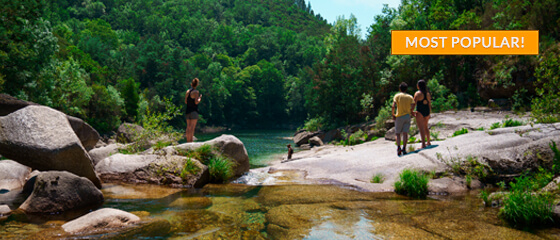 LUNCH INCLUDED

10 HOURS

Pick up & drop off included
PENEDA-GERÊS NATIONAL PARK TOUR

4x4 and hiking adventure to waterfalls, lagoons & viewpoints.
Discover an old village in national park and taste authentic local food and wine.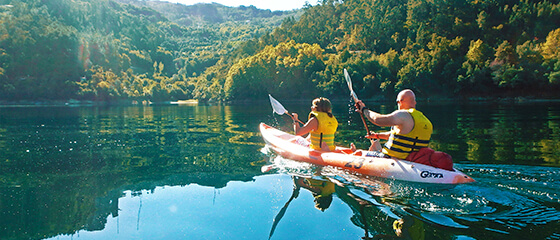 LUNCH INCLUDED

10 HOURS

PICK UP & DROP OFF INCLUDED
KAYAKING IN GERÊS NATIONAL PARK

Easy kayaking ride, lunch in a restaurant with a panoramic view.
Discover hidden waterfalls, lagoons and viewpoints in Peneda - Gerês national park.
WHY BOOK WITH US IN 2021?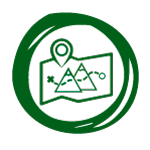 Adventure
Non touristy places. Hike, swim and see amazing landscapes.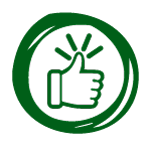 Satisfaction
We are confident! You did not like? you can have your money back.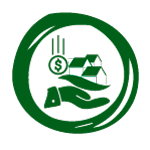 Donations
We donate and help the local and cultural associations of the park.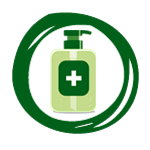 security Covid 19
2/3 capacity on the vehicles. Mask are mandatory inside de vehicles. Disinfectant available.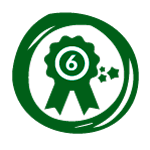 Quality
First company in Porto to provide active tourism - Over 1500 excellent reviews and 7 awards.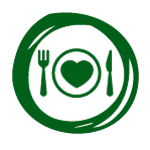 Local Lunch
Only local food, only local wine - In a restaurant for the locals.
OUTDOOR EXPERIENCES FOR TRAVELERS, ADVENTURERS, & NATURE LOVERS LIKE US
The way we organize our tours has a lot to do with who we are: exigent travelers focused on details, with a high sense of responsibility and passion. Like Van Gogh said, "Great things are done by a series of small things brought together." You can find a little piece of us in each of our tours and activities that we do in the best landscapes of Portugal: Geres National park and Douro.

In 2012 after traveling all around the world we came to the conclusion travelers like us should come to Porto and get the oportunety to do what we love to do when we travel: hiking, canyoning, stand up paddleboarding, off-roading, meet local people, eat local food, rafting, etc. We are proud of being the first company to make it happen successfully, and we are always trying to improve, year after year.

Our day tour to Gerês and Douro are a cocktail of activities in just one day: hike, kayak, taste local food, meet locals, have fun, and have time to relax because we pick you up in your acomodation and take you to the best non-tourist spots. Our proposal is this: a full day in nature to clear your mind without having to worry about anything. Also, sustainable tourism is not just a nice idea. You will see with your own eyes what we do for the conservation of the cultural and natural heritage of the places you will visit with us…so let's do it!
Amazing Oporto Adventure
A fantastic day spent in Geres national park with Oporto Adventure in first days after reopening post Corona. All one could wish for: comfortable and reliable vehicle, knowledgeable and very considerate guide, best home made Portuguese food we've had, stunning nature, swimming in pristine waters,...



AmCo
Best rainy day of my life
My favorite part was the Kayaking and the Hiking. The food was also very good. Even good options for a vegetarian. I learned a lot about portugese culture, history and food. Our guide was also super. He made sure everybody was alright and we talked about a lot of intresting things. The company has...



Camilla
Unforgettable day in Peneda-Gerês!
I had the fortune of going on an epic day of adventure in Peneda-Gerês national park—kayaking, paddle boarding, amazing views on winding mountain roads, a delicious, authentically Portuguese lunch, a hike and then a swim in a secret lagoon. Our guide, Luis, was really cool and friendly, had...



Mario Rojas
Tour
We spend a whole day with Luis in the national park of Geres. He picked us up right in front of our apartment in Porto and we started our tour. From the first moment, we felt welcome and it was nice and easy to have a conversation with Luis. He asked us what we were expecting from the tour and...



Lionel B
What an amazing day!
There are no words to describe how incredible our day out with Mario and Oporto Adventure Tours was. It was such a special and magical experience.Mario, our guide, was knowledgeable and helpful.We are travelling with my 10 year old son and this trip will be a real highlight for him as well as us....



Hester S
Do You Have Any Questions?
Are you a single traveler?
Organizing a group event?
Your pick-up is not in Porto?
Last minute reservation?
The day you want to book is full?
If you prefer pay by cash your tour?
Please fill out the form or give us a call!