Photography Workshop at Gerês National Park
with Mário Cunha
TAILORED PHOTOGRAPHY WORKSHOP AT GERÊS
Peneda-Gerês National Park has become my source of inspiration and creativity to photograph landscapes. It is my pleasure to share with you my experience at this amazing place that encompasses endless possibilities for producing stunning images. During this tailored workshop we will explore amazing vistas such as mountains, valleys, rivers, waterfalls and forests. In this region we are very often found in very dramatic weather that perfectly matches the surrounding landscape. Being a workshop tailored for you, my attention will be always focused on you. This workshop can last one or two days and have a maximum of 4 participants.
This workshop is aimed at both the beginner or advanced photographers. As a beginner we will focus more on how to operate your camera and talk about exposure while enjoying the surrounding landscape. If you are an experienced photographer we will discuss compositions in detail as we go.
What you should bring:
●    Your own camera equipment (tripod is recommended but not mandatory)
●    Appropriate clothing for the season and good hiking boots
●    Extra clothes if you get wet
●    Water bottle to refill
●    Snacks
2-days workshops will require more gear. The type of gear will also depend on where we will overnight (hotel vs tent). In this case please send an e-mail to
[email protected]
for details.
Pricing and conditions:
The cost per person, for a
one-day workshop
is 100€. If you have a small group of 2, 3 or 4 people the price per person is 90, 80 and 75€ respectively. In a
2-day workshop
, independently of the group size (up to 4) the price is 150€ per person. To sign up for the workshop send an email to
[email protected]
with the following info:
1.    Number of people
2.    Date intended for the workshop
3.    Names and date of birth of each participant
4.    Any food restrictions or allergies
5.    Any questions or doubts you may have
Included:
●    Transport from/to your accommodation in Porto
●    A photographic adventure
●    Lunch and dinner (only when overnighting in a tent)
●    Breakfast (only when overnighting in a tent)
●    Camping gear (tent, sleeping bag and mattress)
●    Injury insurance (this does not cover any of your gear- photographic or other kind)
Not included:
●    Photographic equipment
●    Snacks
●    Accommodation
●    Breakfast, Lunch and Dinner (with the exception of when we overnight in a tent)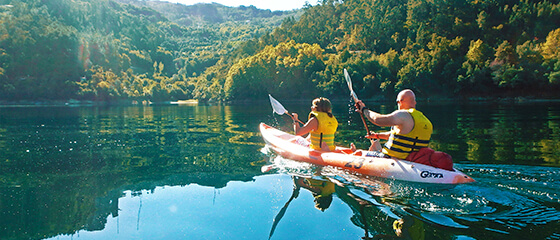 LUNCH INCLUDED

10 HOURS

PICK UP & DROP OFF INCLUDED
KAYAKING IN PENEDA-GERÊS NATIONAL
PARK
Kayak in the Caniçada reservoir and start your day surrounded by stunning mountain landscapes! We provide you with a completely different perspective of the Gerês National Park with the right amount of fun…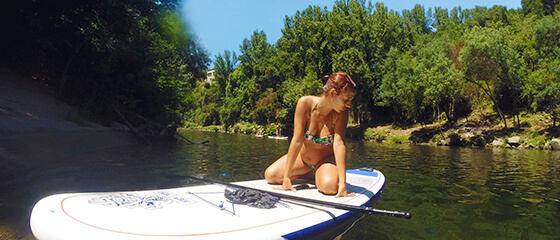 SNACK INCLUDED

5 HOURS

PICK UP & DROP OFF INCLUDED
STAND UP PADDLE BOARDING IN THE MOUNTAINS
Every Saturday, we provide a unique Paddle experience at one of the Douro River tributaries. This experience creates an intimate bond with the surrounding nature while at the same time being extremely fun!…