My secret affairs with Gerês

I always had a huge desire to travel and discover this wonderful world. I can clearly remember when I was 12 years old and I went on an excursion with my geography teacher and classmates to the High Tatras mountains in Slovakia. I remember my teacher was saying 'Kids, this is your first trip to the mountains and this is the moment when you are going to fall in love with the mountains or not...And I did - I fell in love for the rest of my life.

I try to travel as much as I can. When I have a new destination on my list, the first thing I do I check if there are any national parks around where I could go for hiking or just to spend some time in nature. This time, I went to Portugal. I was so happy when I found out that there is one national park only ninety minutes away from Porto called Gerês National Park and I felt the spark in my heart again!

I was so tired of long hours of working in the office and I believe that traveling is not only checking things from the to see list it is also to relax and recover your mind. Taking a one day tour to Gerês was one of my best decisions which fulfilled all my needs that time.

Love for the rivers, mountains and the unique cuisine.

My tour started as I was kayaking in the river which flows through Gerês National Park. It is so relaxing as you don't have to rush anywhere, just enjoy the peace around you, empty beaches and cool water. Honestly, the only thing you can hear is the church bell ringing and its' echo floating over the water.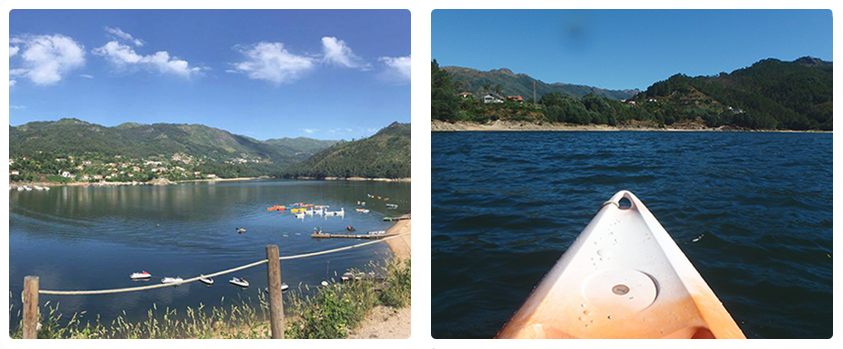 "just enjoy the peace around you, empty beaches and cool water"

After kayaking, we went for a hike and checked some hidden lagoons. It's an enormous delight to dive in crystal clear waters where you can see every single stone and then just relax on a huge hot stone in the middle of a lagoon. It's vital to mention that during the day we had an amazing lunch which surpassed my expectations. The table was full of traditional Portuguese foods which included starters, soup, different snacks, desserts and even local and super fresh Vinho Verde! I knew that we were going to have lunch but I didn't expect that all the dishes would be traditional which let me know the culture of Portugal even better.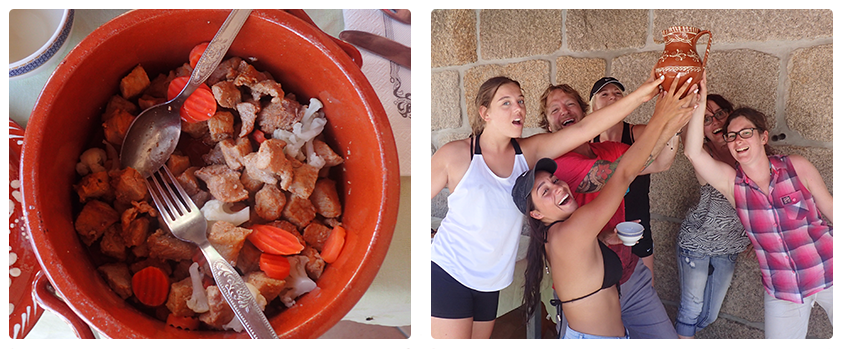 "Traditional dishes with the super fresh Vinho Verde grape-wine"

After lunch, our guide took us to a very old village in Gerês National park. I couldn't believe that it still exists a place where people trade things and allocate different duties among all villagers with any currency. It was a huge pleasure to visit an old house where an elderly woman taught me and other visitors how to make authentic bread. Actually, it's quite hard to describe this experience as you have to be there and feel all the atmosphere. It was so cozy and reminded me of my home where a kitchen becomes a center of the whole universe. We could hear popping wood in a fireplace, knead the bread by our hands and finally, taste it with a splash of flavorful honey.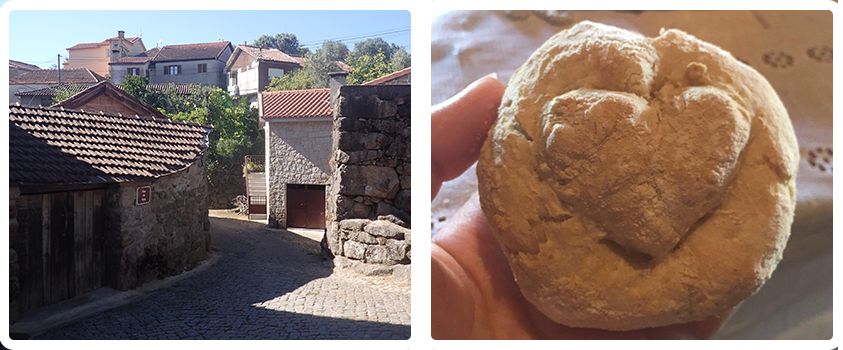 A glimpse of the local old town and the authentic bread kneading.

You can put your trust in Gerês, just as I did.

I believe that you can find everything you need in the national park like Gerês as it's like a cultural and food injection without going to museums or restaurants. You just go with the flow, breath in fresh air which sometimes makes your head even a little bit dizzy, discover environment by touching rocks, plants, flowers or trees which you have never seen before. I am sure that after the day you will feel dead tired but at the same time recovered and filled with positive energy.
Liked our article? Please share it using the icons bellow!