Lovely, isn't it?!

This is the authentic footages sent by Kairi Killin during her trip with Oporto Adventure Tours to Porto and northern part of Portugal. Certainly, our travellers just never cease to amaze us!
Atlas & Rita, our magical wheels.
Our 4×4 also have magical powers, seriously. Each morning, when I take them to work, they seem like any other machine. Atlas (Land Rover Defender) the white giant, roaring and rumbling through the streets of Porto; or the sweet Rita (Land Rover Discovery) smooth and stiff, with a posture of a true lady! (Yes, it's true, you're reading it right. We love our 4×4 so much we gave them names and personalities.) For a few minutes it's just me and them, nothing special, everything normal… But just the moment the seatbelts are tighten up and the wheels start rollin' … something happens.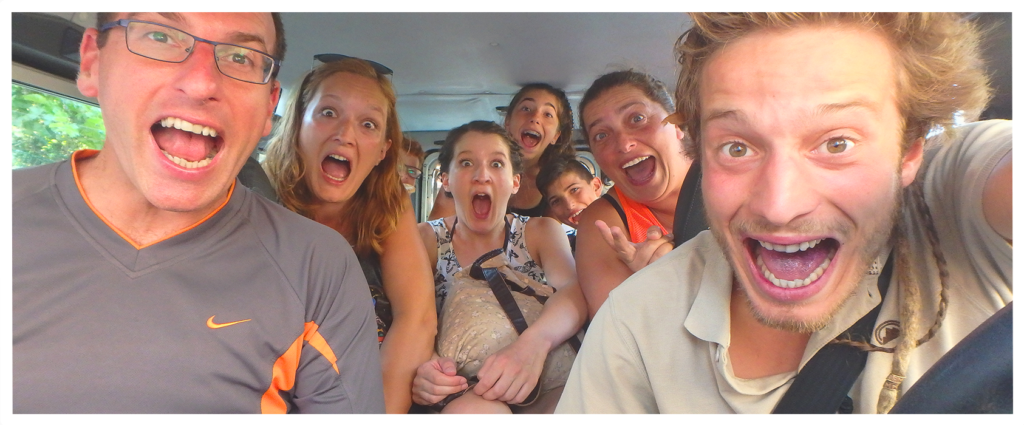 "Just the moment the seatbelts are tighten up and the wheels start rollin"

It's common to have persons from all around the world during our tours , different ages, different cultures and countries. So suddenly I look in the mirror of the 4×4 and I see and listen people completely strangers to each other, sharing a squeezed seat in the back of our jeep, heading to Gerês.

Would you believe me if I told you that, by the end of the day, they are all laughing and hugging like if they were family? I wouldn't too, but it's true…
"And I blame our 4×4 and the magic it casts on our beloved travellers."
The conversation starts flowing with the wheels turning, the bounces on the road become smiles and soon, the first shy hello turns into an amazing story, or experience, or even a joke! Suddenly everyone is talking and sharing and happy. And why wouldn't they be? We're all doing something that we love: a walk on the wild side.

But the funny thing is that nature involves silence; so every time the moment demands for a bit of quietness, we can see everyone respecting it, staying calm and taking a deep breath without another sound than the one made by the water falling from the waterfalls.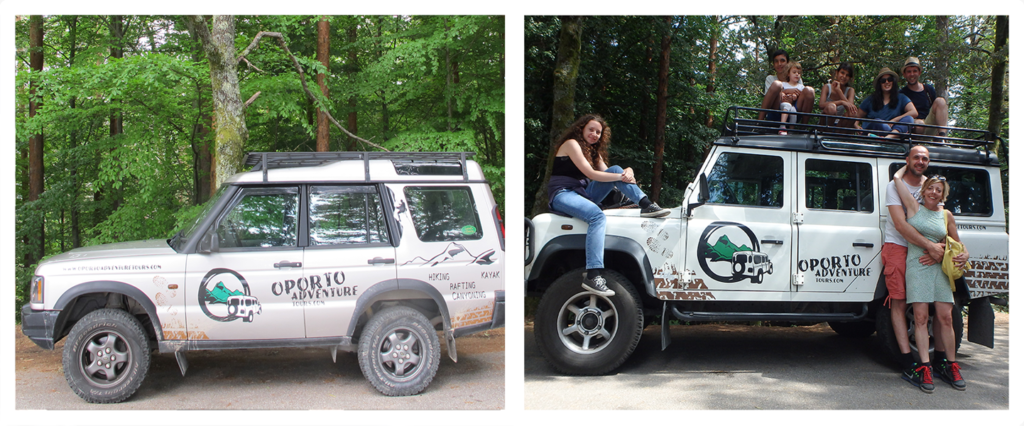 "The sweet Rita on the left, and the masculine Atlas 4×4 on the right"

It's amazing to see how travelers respect each other and how deep is their mutual understanding. Can you imagine how rewarding it is for me to meet people like that?

Come to visit Porto, Douro and Gerês too! Because it's the people we meet at our destinations that make the difference. Trust us, besides our guides and the local population of the park, the travelers you'll meet in one of our tours will make your journey richer, unforgettable.

As a traveller you have the power to plan your own trip, so make every second and cent spent on it count. Make it worth it!

 

Author: Rui Coelho
(Oporto Adventure Tours guide)