We are happy and proud to reach more than 1500 positive reviews on Tripadvisor, and obviously, we cannot thank our lovely travellers enough for their trust, love and recommendation to others - It is such a milestone to Oporto Adventure Tours!

To bring all our travellers, show them Geres National Park and the love and feelings towards the beauty of nature that we all share.

However, lots of our customers have been wondering whether the adventure trip is fit for their whole family. Commonly, through these questions.

Is the tour suitable & safe for young childs?

Can the children take part in all the activities too?

You will find your answer, sincerely, through these two detailed reviews that our lovely travellers have given to Oporto Adventure Tours.
"I was writing to convey what a wonderful experience my family and I had on our excursion on Thursday with Mario . Right from the start, Mario established an instant rapport with all of us, especially the children. By the end of our adventure, my son Jac was ready to abandon our vacation and go to work with Mario as a guide! Mario was truly a delight and a wonderful fit for our family.

In addition to the hiking, swimming, climbing & jumping (the entire experience was great) we really enjoyed baking the bread with Alice. This was a pleasant surprise to us and what a treat. I will certainly give your company a favorable review as we had an adventure we will not forget. We are grateful to have come across your information online and to have had the pleasure to work with all of you and enjoy the beauty of your country.

I also truly appreciate how helpful you were throughout the entire process, even with questions that were clearly outside the scope of what you do (like questions about lodging and train transport) you were extremely helpful. We congratulate you, Rui and your company for providing such a wonderful service."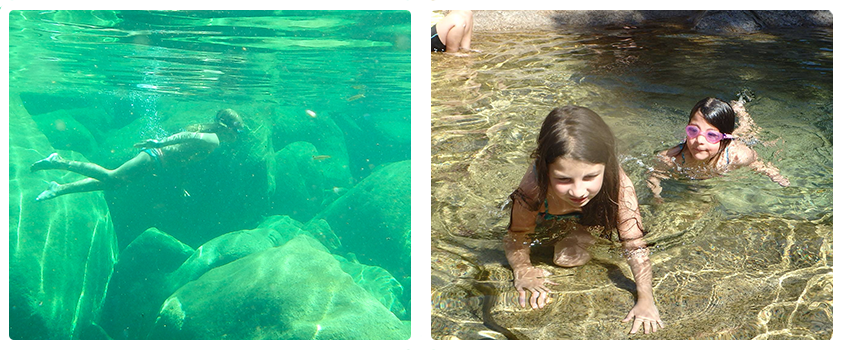 Children are masters of enjoying the moments to the fullest!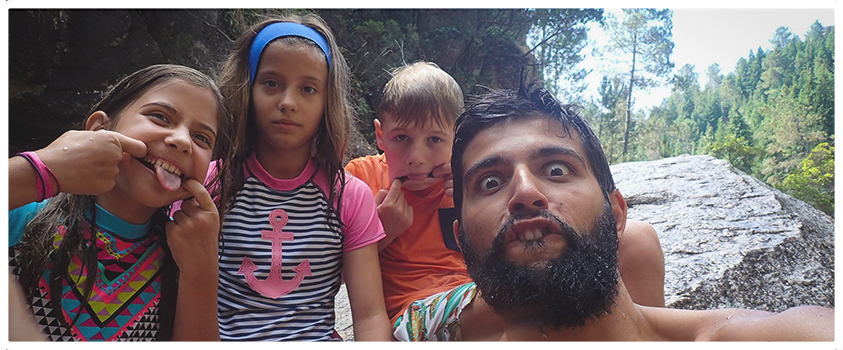 Playful time with our lovely young travelers
So if you still have any doubt, just give us a call or send an email. Be assured that you can trust our guides to take good care of your whole family, especially young kids.
Check the our
Gerês national park tour
 or 
Kayak tour
and spend a full day with your family
Come with us, You will have an unforgettable vacation with your loved ones!
Oporto adventure tours!
Liked our article? Please share it using the icons bellow!