Gerês National Park is gorgeous year-round, but winter is truly a magical time to visit it. If you are looking to get away from the concrete and explore the outdoors during your city break in Porto then this is the place for you!Avoid the crowds and discover the wild essence of one of the most beautiful national parks in europe during the low season – Time for relaxation!

Within 90 mim from Porto, the diversity of Gerês National Park is unmatched, with rainforests, mountain peaks, lakes, streams and stunning and powerful waterfalls.

There are also plenty of opportunities to see wildlife in Gerês during the winter. Garranos (wild horses that live free in the park) are very easy to see and sometimes even touch (they are very friendly animals. There is also cows, goats, sheep, dogs and cats that wander around the villages!
During the tours we hike to reach waterfalls and lagoons, stop in a local village on the hills were the time stopped in the sixties, eat the most traditional portuguese food and then hike some more trought a Roman ancient road, marked with 2,000-year-old milestones.

The centenary forest Mata de Albergaria and the amazing lake of Vilarinho das furnas will prove you step by step why Gerês National Park is so special and why you should not miss the opportunity to explore it during you trip to Porto!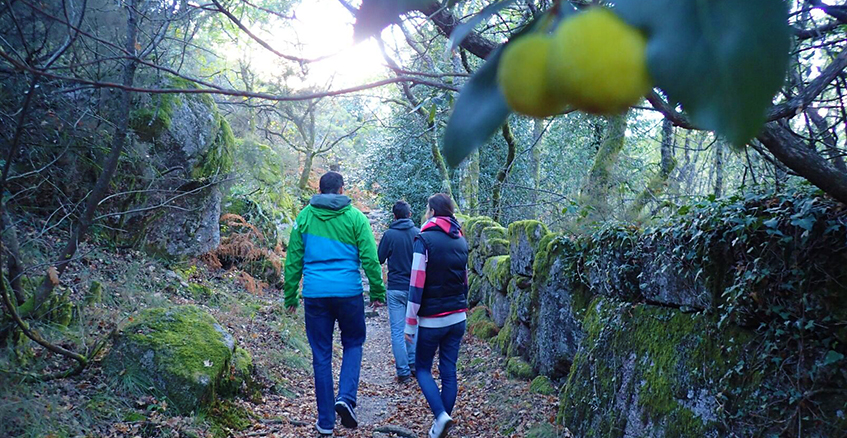 Daytime temperatures during the winter average the 18 degrees (°C), and the hiking trails are easy to moderate difficulty, so even if you travel with your family it is something that everyone can do!
Silence, wildlife, Waterfalls and amazing colors makes the Gerês National Park mandatory for all the nature lovers and all the travellers that want to know more about the other side of Portugal outside the cities.
To book or know more about this tours click
here
For more information or questions, just send an email to:
This email address is being protected from spambots. You need JavaScript enabled to view it.
Oporto Adventure Tours!
Liked our article? Please share it using the icons bellow!