"We have never done Canyoning before and were quite excited about it. Our expectations were met entirely!

Prepare yourself for physical activity and the adventure of a lifetime. The guides made sure that everybody was safe and sound. We had some amazing jumping, zipline and climbing opportunities. Nevertheless, the ones who didn't feel comfortable doing it, didn't have to."
" I can honestly say this was one of the coolest things I have ever done with my friends!

Oporto adventure Tours picked us up from our hostel and dropped us off at the end of the day, which made the trip incredibly simple. The dudes were friendly and made us feel right at home.

They did not push anyone in the group out of their comfort zone and were constantly checking in with everyone to make sure they were okay. The canyon was stunning, the weather perfect, and the experience - life changing. I would absolutely recommend this tour to anyone and everyone!! "
"Go jump, smile and eat!

I did canyoning in other rivers in Europe but the experience in Geres national park was the most complete!

beautiful landscapes, good water temperature, best equipment i have ever tried before, really professional guides! A very fun river to do canyoning and the burger in the local bistro was the best burger i have tried in a while! Delicious with the local Portuguese beer Super Bock!"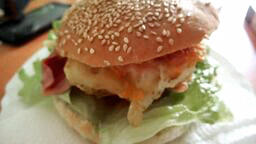 "Amazing canyoning tour in porto - worth every penny!

Before I booked the tour I saw other companies that offered canyoning tours in Porto.
Oporto adventure Tours was the most expensive, but trust me, after the tour I don't think that the price pays for the service. Communication with nuno (booking manager) was easy and efficient.

The equipment to do canyoning was new, comfortable, flexible and even the boots were top adidas outdoor with an amazing grip!
They provide pick up /drop off service in Porto which made my day a very relaxing one!
Excellent value for money!!"
"Best cure for our hangover / bachelor Party in Porto.

We had a special late pick up (10am), but we were sleeping until we arrived at the river anyway! We woke up when we felt the water, and after that it was 100% fun only!

i can honestly say, and all my friends agree, that this was the highlight experience of our bachelor party in porto"
Liked our article? Please share it using the icons bellow!