Planning your best friend's bachelor party?

Planning your best friend's bachelor party?
Looking for a different, fun but not expensive destination in Europe?
So, be welcomed to Porto! The best European destination to party!
1) Flying to Porto

If you book soon enough you can get low cost flights under 50€ to Porto airport. The cheapest are, of course, Ryanair and Easyjet but you can find good opportunities also in Transavia, Vueling, British Airways, Lufthansa or Germanwings.
From the airport to the city the easiest and cheapest option is to get the subway (which is, actually, a light rail). It takes around 20 minutes and you don't even need to change the line.
Casa da Música, Trindade and Bolhão
are the common stops to go downtown.
2) Where to stay
The Porto hostels are some of the best in Europe! Every year there are new awarded hostels in Hostelworld.com. It will be, in fact, very hard to find a bad hostel! An excellent example of design and personality in a low budget is
Tattva Design Hostel
, right in the heart of the old city.
You can always rent an apartment from Airbnb in the city or even stay with locals and get to know their habits. Whatever your choice is, the prices are always competitive.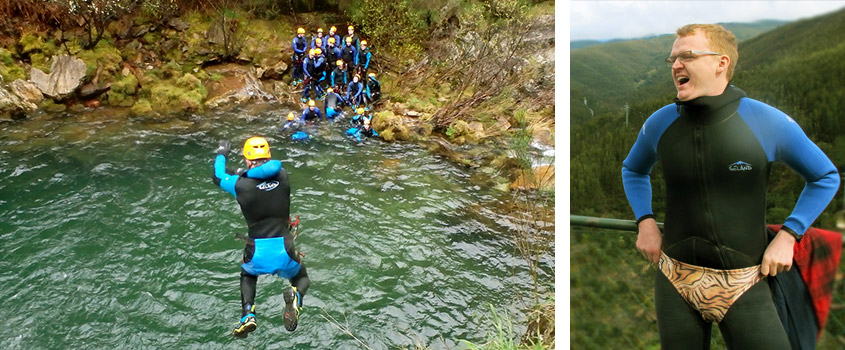 3) What to do
Here's our 24 hours suggestion for a memorable day with your friends:
Saturday 8h30 a.m - pick up at your accommodation or in Porto airport;
Escape to nature: you can choose between kayaking, paddling, canyoning, rafting or 4x4 hiking but at the end, the important thing is to enjoy the sun, the fresh air and have some fun in the nature;
Lunch in a local village around Porto and find the most typical Portuguese food and wine (vinho verde).
Return to Porto: time for a glass of Port wine in Ribeira, contemplating the beautiful views of the river, the boats, the amazing
D.Luis I
bridge and the wine cellars while the sunset makes that moment unforgettable.
Dinner in Porto: the restaurants here grow like mushrooms, and they're all about style! There's so many options, so different and for all kinds of tastes, that's hard to pick the best! Our suggestion:
Tasco
, with their blamelessly delicious Portuguese tapas and an uncommon wine list.
Time to dance: downtown, from
Galerias de Paris to Praça Carlos Alberto
or even
Poveiros
, you will find a lot of bars, with all kinds of music and drinks, with as much personality as you can imagine! Usually they're small so the streets are full of people drinking and talking!
End of the night: Tendinha or Eskada are popular discos closing late in the city.
8h30 a.m - back to the apartment to have a well deserved rest!
4) The prices


Accommodation: around 25€/person
Outdoor activities: around 75€/person with lunch included (depending on the number of people and what activity you choose)
Dinner: 20€/person, food and drinks included
Night of drinks downtown: most of the bars are free-entry and the drinks vary, depending on if you're in the beer/shot mood (Portuguese Super Bock costs around 1,5€ and the shots around 2€) or in the special/fashion drinks mood like cocktails, Whiskey or Gin (from 5€ to 8€).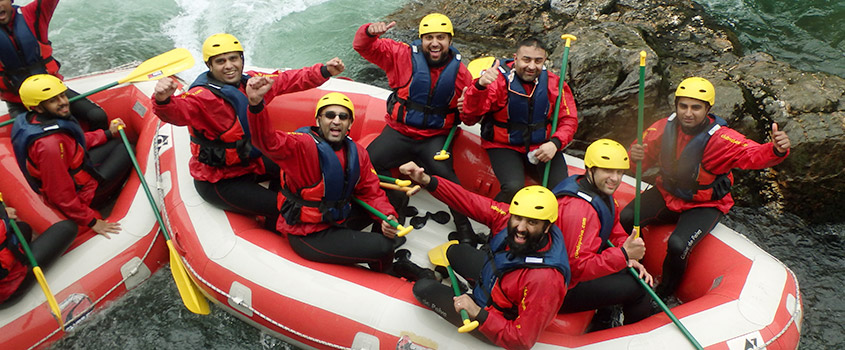 So, are you convinced already? It's this easy to have a memorable weekend in Porto with your friends and a life worthing experience!

Come and join us, we can help you with all the details!

Author: Carla Couto
(Oporto Adventure Tours owner)
Liked our article? Please share it using the icons bellow!