Now travellers from Eupore and Usa can fly again to Portugal and celebrate our sun, culture, traditions, landmarks, history, food and enjoy our hospitality, is safe!

To return all passengers must present a valid RT-PCR test, negative for COVID-19, carried out within 72 hours before boarding.Children under 24 months are an exception.


What is a PCR test?
A polymerase chain reaction (PCR) test is performed to detect genetic material from a specific organism, such as a virus.

The test detects the presence of a virus if you are infected at the time of the test.

The test could also detect fragments of virus even after you are no longer infected.


What is a COVID-19 PCR test?
A PCR test for COVID-19 is a test used to diagnosis people who are currently infected with SARS-CoV-2, which is the coronavirus that causes COVID-19.

The PCR test is the "gold standard" test for diagnosing COVID-19 because it's the most accurate and reliable test.


What do COVID-19 PCR test results mean?
A positive test result means that it is very likely that you have COVID-19. Most people have mild illness and can recover safely at home without medical care. Contact your healthcare provider if your symptoms get worse or if you have questions or concerns.

A negative test result means you probably didn't have COVID-19 at the time you took your test. However, it is possible to be infected with SARS-CoV-2 but not have enough virus in your body to be detected by the test. For example, this may happen if you recently became infected but you don't have symptoms, yet; or it could happen if you've had COVID-19 for more than a week before being tested. Keep in mind that a negative test doesn't mean you are safe for any length of time. You can be exposed to COVID-19 after your test, get infected and spread the SARS-Cov-2 virus to others.


How soon are results of a COVID-19 PCR test available?
You should receive the results of your test as early as 24 hours after sample collection.


Are there downsides to a COVID-19 PCR test?
Because the test is able to detect very small amounts of virus material, it can continue to detect fragments of SARS-CoV-2 virus even after you've recovered from COVID-19 and are no longer contagious. So you may continue to test positive if you have had COVID-19 in the distant past, even though you can't spread the SARS-CoV-2 virus to others.


How much does it cost?
Depends on the institution but around 90 euros /person.


What do I need to do before get tested PCR Teste?
Make an appointment for your test.

You don't need to be fasting.

Give the phone number with the indicative code and check if the email is correct change the email.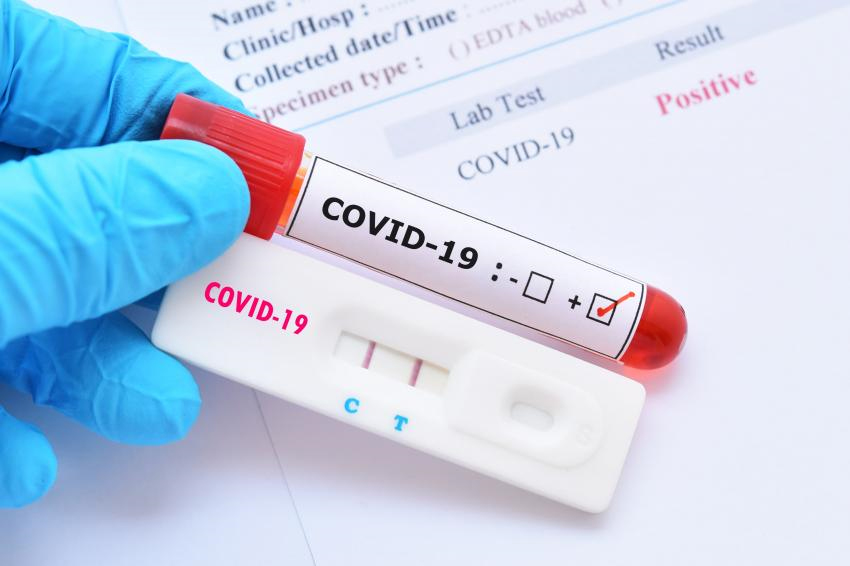 Where to get tested for COVID-19 in Porto ?
COVID-19 Support Institutions
Harvest Station Covid-19 Porto - CUF Hospital (Germano de Sousa)
Estrada da Circunvalação, 14341, 4100-180 Porto
Phone:
220039000
Weekdays from 9 am to 6 pm
Saturday from 8 am to 1 pm
Harvest Station Covid-19 Porto - Paranhos (Unilabs | Laboratory Medicine - Doctor Carlos da Silva Torres)
Rua do Bolama, 233, 4200-139 Porto
Phone:
220125001
|
222401401
Weekdays from 2:30 pm to 4:30 pm
Harvest Station Covid-19 Porto - Bonfim (Unilabs | Laboratory Medicine - Doctor Carlos da Silva Torres)
Rua da Constitution, 2089, 4250-170 Porto
Phone:
220125001
|
222401401
Weekdays from 2:30 pm to 7:00 pm
Covid-19 Porto Harvest Station (Unilabs | Laboratory Medicine - Doctor Carlos da Silva Torres)
Queimódromo Porto - Estrada da Circunvalação Entrada Aeródromo, 4100-078 Porto
Phone:
220125001
Monday to Sunday from 9 am to 6 pm
Harvest Station Covid-19 Porto - Amial (Unilabs | Laboratory Medicine - Doctor Carlos da Silva Torres)
Rua do Amial, nº 682, 4200-062 Paranhos
Phone:
220125001
|
222401401
Working days from 12h00 to 16h00
Harvest Station Covid-19 Porto - Cedofeita (Unilabs | Laboratory Medicine - Doctor Carlos da Silva Torres)
Rua da Boavista, nº 668, 4050-105 Cedofeita
Phone:
220125001
|
222401401
Working days from 11am to 4pm
Harvest Station Covid-19 Porto - Filipa de Lencastre (Synlab Porto)
Praça D.ª Filipa de Lencastre, 22, 3rd Floor, Room 55, 4050-259 Porto
Phone:
222001507
|
227860743
-
935465241
Working days from 10 am to 12 noon
Working days from 2 pm to 6 pm
Note: Time change on December 24th and 31st: from 10:00 to 12:00
Harvest Station Covid-19 Corujeira (Germano de Sousa)
Praça da Corujeira, nº317 - A, 4300-146 Campanhã
Phone:
222420710
Working days from 2 pm to 4 pm
Note: Do domiciles
Harvest Station Covid-19 Clínica do Bonfim (Germano de Sousa)
Avenida Fernão de Magalhães, 442, 1st floor, left, 4349-008 Bonfim
Phone:
225097559
|
936537423
Working days from 2 pm to 3:30 pm
Note: Do domiciles
Harvest Station Covid-19 Porto - Campanhã (Centro Ilhéu - Germano de Sousa)
Rua Matias de Albuquerque, 224, 4350-228 Campanhã
Phone:
225107429
Working days from 14h00 to 16h30
Note: Do domiciles
Covid-19 Douro Medical Harvest Station (Germano de Sousa)
Avª da Boavista, nº197 - 2º B, 4050-155 Cedofeita
Phone:
226063337
Working days from 11am to 12pm
Weekdays from 2:30 pm to 3:30 pm
Saturday from 11h00 to 12h00
Note: Do domiciles
Harvest Station Covid-19 Porto (Avelab)
Rua 15 de Novembro, nº 113, 4100-421 Porto
Phone:
226090318
|
926788054
Working days from 07:30 to 17:00
Saturday from 8 am to 1 pm
Note: Do domiciles
Covid-19 Campanhã Harvest Station (Synlab)
Rua Camilo Pessanha, 8, 4300-097 Porto
Phone:
227860743
|
935465241
Working days from 10 am to 12 noon
Working days from 2 pm to 5:30 pm
Saturday from 10h00 to 12h00
Note: Time change on December 24th and 31st: from 10:00 to 12:00
Harvest Station Covid-19 Porto - Sá da Bandeira (Synlab Porto)
Rua de Sá da Bandeira, 790, r / c, 4000-432 Porto
Phone:
227860743
|
935465241
Working days from 11am to 12:30 pm
Working days from 1 pm to 5:30 pm
Saturday from 10h00 to 12h00
Note: Time change on December 24 and 31: from 11:00 to 12:00
Harvest Station Covid-19 Porto - Vilarinha (Synlab Porto)
Rua da Vilarinha, 718, 4100-511 Porto
Phone:
227860743
|
935465241
Working days from 10 am to 12 noon
Working days from 1:30 pm to 5:30 pm
Saturday from 10 am to 11:30 am
Harvest Station Covid-19 Porto Freixo (Germano de Sousa)
Car park at São Roque Station. Rua da Fábrica "A Invencivél", 4300-257 Campanhã
Phone:
910189584
|
910189626
Weekdays from 9 am to 5 pm
Weekdays from 9 am to 5 pm
Sunday from 10 am to 4 pm
Note: In a car or on foot, you have Drive Thru and do domiciles
COVID-19 Porto Harvest Station (Germano de Sousa)
Rua Heróis e Mártires de Angola, nº15, Shop 18 - Trindade Domus, 4000-285 Porto
Phone:
930570152
Working days from 7:30 am to 8:00 pm
Saturday from 07h30 to 13h00
Note: Do domiciles
Harvest Station Covid-19 Drive-Through Porto - Prelada (Affidea)
Rua Sra. Porto, 115, 4250-454 Ramalde
Phone:
938060067
|
912742657
Working days from 8 am to 6 pm
Saturday from 08h00 to 12h00
Sunday from 08h00 to 12h00
Note: 1 - Do not do domiciles
Harvest Station Covid-19 Porto - Fernão Magalhães (Affidea)
Avenida Fernão Magalhães, 737, 4350-150 Bonfim
Phone:
938060286
Working days from 11am to 12pm